Our Pledge to Data Security
At Cloudwick, we recognize the critical importance of data security in today's digital age. Protecting your data is not just a business imperative but a commitment we hold dear. As we continue to evolve, our investments in comprehensive security practices and robust measures reflect our dedication to safeguarding your information.
Cloudwick adheres to industry-standard compliance frameworks, including SOC 2 Type II, and HIPAA. This ensures that our internal controls and processes meet and exceed requirements in securing customer data and the availability of our product infrastructure.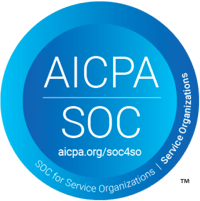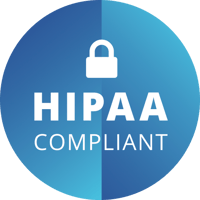 Security Practices at Cloudwick
Continuous Security Control Monitoring – Cloudwick uses Drata's automation platform to continuously monitor 100+ security controls across the organization. Automated alerts and evidence collection allows Cloudwick to confidently prove its security and compliance posture any day of the year, while fostering a security-first mindset and culture of compliance across the origination.
Data Encryption – Data is encrypted both in-transit using TLS and at rest.
Employee Trainings – Security is a company-wide endeavor. All employees complete an annual security training program and employ best practices when handling customer data.
Secure Software Development – Cloudwick utilizes a variety of manual and automatic data security and vulnerability checks throughout the software development lifecycle.
Penetration Tests – Cloudwick works with industry leading security firms to perform annual network and application layer penetration tests.
Partnering for a Secure Future
Our achievements in obtaining the SOC 2 Type 2 and HIPAA attestation reports are significant milestones in our ongoing journey to ensure a secure environment for our clients. Yet, we believe that security isn't a destination but an ongoing endeavor. We're continually adapting and refining our strategies to counteract emerging threats and vulnerabilities.
For more details on our security practices or to request specific documentation, please contact our security team at security@cloudwick.com.
Vulnerability Disclosure Program
If you believe you've discovered a bug in Cloudwick's security, please get in touch at security@cloudwick.com. Our security team promptly investigates all reported issues.