The AWS Data Lake Analytics Company
Cloudwick's mission is to simplify cloud analytics for all users, tools and organizations. Amorphic, our cloud built data lake makes that possible by delivering the first production ready data lake-as-a-service with self service ingestion for all data, powerful meta data catalog for fast search, sharing and analytics for IT, data engineers, developers, analysts, line of business professionals and data scientists. Cloudwick offers a complete portfolio of build and buy data lake services and solutions that enable organizations to do more faster, better and cheaper with their AWS data warehousing, business intelligence, artificial intelligence and machine learning.

Serverless Analytics
Saves You Money

Self-Service DLaaS
Simplifies AWS Analytics

All Data
Analyze Everything

One Data Catalog
To Manage All Data

Fast Data Search
For IT & Business Users

Secure Data Sharing
Internal or External

User & Data Security
RBAC, GDPR & More

All Analytics
BI, ML, AI & AA
Cloud analytics requires traditional data silos and limitations of conventional analytics be broken so that all users can search, share, access and securely analyze data sets using any analytics. The problem organizations have is that production ready data lakes built for native cloud data warehousing, artificial intelligence and machine learning are complicated to engineer and operate for even the best IT organizations. Today's data-driven organizations need a cloud data lake analytics partner to help them architect, engineer and simplify their cloud analytics journey.
Our Background
Cloudwick is an AWS Advanced Consulting Partner with machine learning, artificial intelligence, devOps and data and analytic competency certifications for enterprise and public sector. Cloudwick's Amorphic is the first Data-Lake-as-a-Service for production-ready Amazon ML,AI and BI decision automation.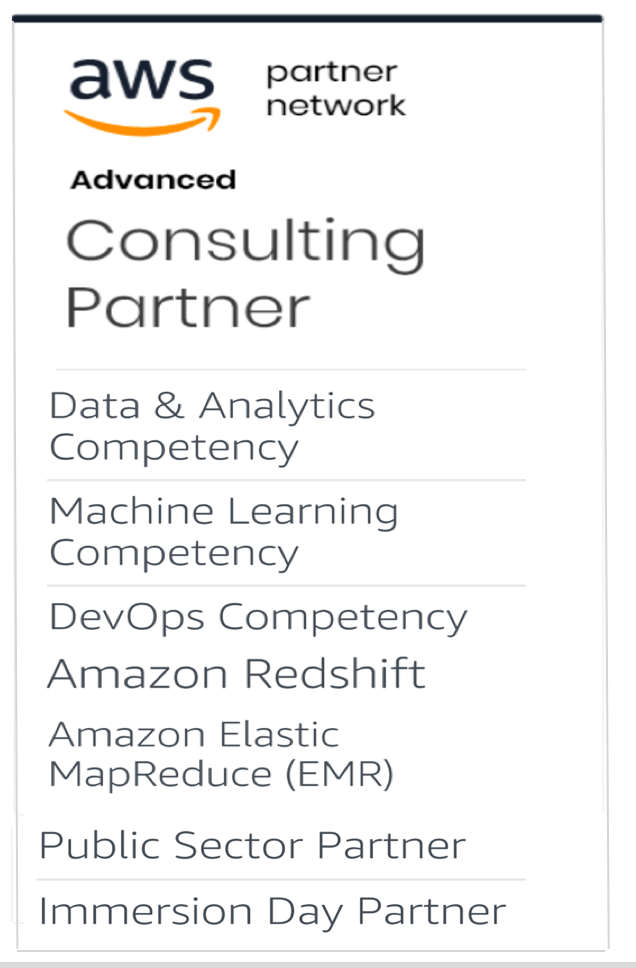 3
Global Offices
US | EMEA | APAC
140
Professionals
US | EMEA | APAC
400
Big Data
Certifications
30
AWS Data Lake
Implementation
Our Core Values
Our values represent who we are, at our best. We seek to achieve these values every day. We focus on
doing what's right for our customers, shareholders and employees.

Teams Win

Lead by Example

Act with Integrity

Innovate with Purpose

Own It

Do what's Right
Our Story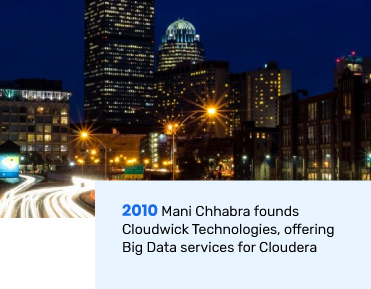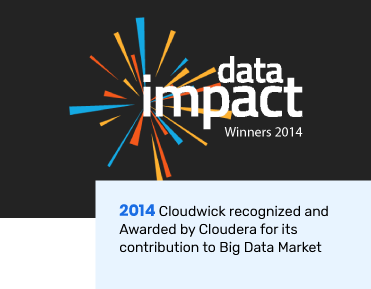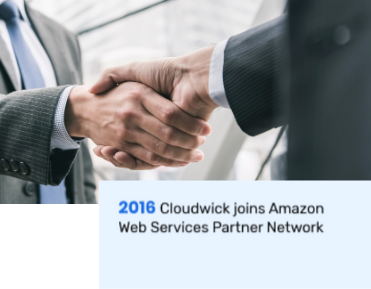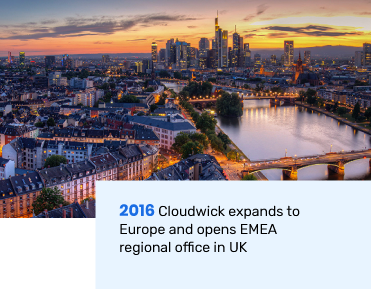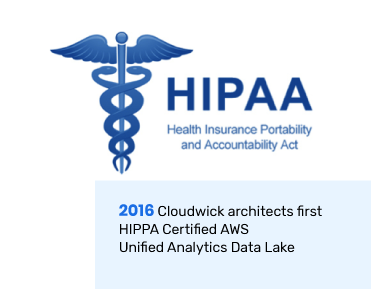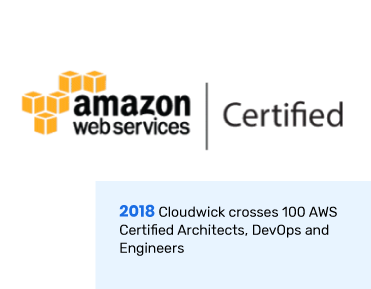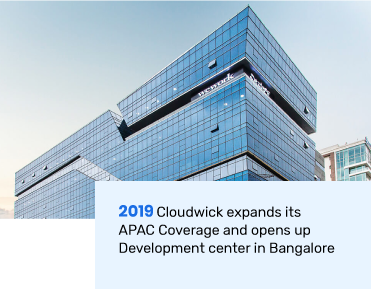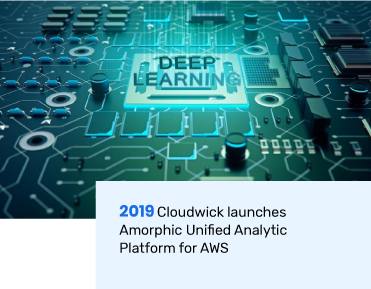 U.S. Headquarters
Silicon Valley, California
39899 Balentine Drive, Suite
345 – 350 Newark, CA 94560
India
WeWork 9th floor, RMZ Latitude Commercial Building, Bellary Rd, Hebbal, Bengaluru, Karnataka 560024
United Kingdom
Suite 101, Devonshire House,
29-31 Elmfield Road, Bromley BR11LT, London
Australia
5 Highbury Road, Kellyville, NSW - 2155, Australia
Bahrain
Office 2138, 21st Floor, Almoayyed Tower, Buidling 2504, Road 2832, Block 428, Al Seef District, Bahrain
Talk To Our Experts
Cloudwick gives your business the opportunity to grow quickly, efficiently and continuously, using data that you already have.
To find out how your business could use data, send a message to one of our experts. We'll tell what's possible, with no hard sell.
A quick chat with one of our experts will help you understand how your business can do great things with data, Amorphic and AWS analytics .